Home
Giant Alaskan Malamute
Puppies Available
Giant Alaskan Malamute
Past Puppies
MalAMail
Malamute Postcards







Hudson's Malamutes - The Adults - The Boys - Blaze
Blaze has found a wonderful forever home
Blaze

Gray/White

140 lbs
advertising weight
111 lbs. - real weight

29" at the shoulders

born 2004

Registration provided
upon request

Blaze's
great-grandfather is Kota
in the Disney movie "Iron Will"
Check this boy out. He is as sweet in person as his pictures are. He has that soft malie smile. He is so gentle and loving, and just craves attention all the time. Hudson's also co/owns his brothers Razor and Diesel. But Blaze surpasses both of them with his good looks and temperament. He is out of coat in these pictures but as everyone already knows just keep checking back and we update our pictures on a regular basis. Always exciting and new things going on here at Hudson's Kennel.

Bloodline includes Shadowmier. Alaskas Own, Wakon, Towbar, Cascade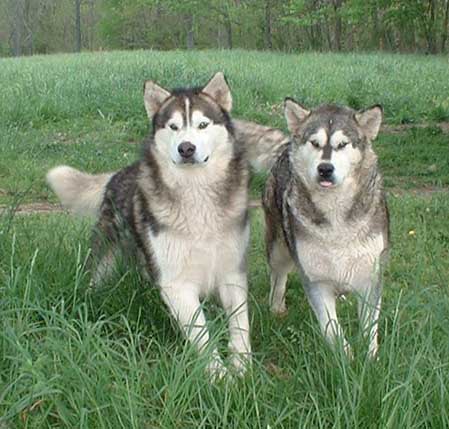 Blaze with Chaoz - April 2008

Blaze with Chaoz - April 2008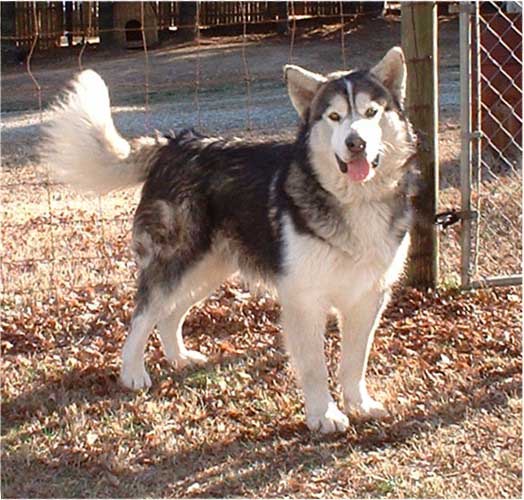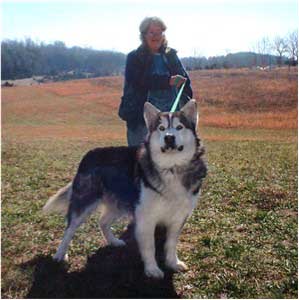 January 2008
Psalm 115:1
Not to us, O Lord, but to you goes all the glory for your unfailing love and faithfulness.
© 2004-2021 Jolene Houghtaling
Hudsons Huskies and Malamutes
P.O. Box 241
Baxter, TN 38544
(931) 432-0955
jhoughtaling@charter.net