Home
Giant Alaskan Malamute
Puppies Available
Giant Alaskan Malamute
Past Puppies
MalAMail
Malamute Postcards







Hudson's Malamutes - The Adults - The Boys - Gunner
Everyone has large Malamutes, we have " True Giants"
Gunner has found a wonderful forever home
Hudson's Gunner

Red/White

200 lbs
advertising weight
141 lbs. - real weight

32" at the shoulders

born 2007

Registration provided
upon request

Gunner
is a
Thumper/Kala son
Everyone meet the Sweetest Boy on earth. This is my Baby Boy Gunner. Well not to much of a baby in size but in heart. He is my walking buddy, my best pal and my closest friend(Along with Tawnie-T). When he knows I am coming he will scream for me - HEY Mom, I'm over here !!! He is one of the first boys you will see here. He gets along with everyone here boys and girls and has one of the most mellow laid back temperaments of any boy I have seen. Gunner is a Thumper / Kala son. Second generation on premises. He is a true Hudson's boy through and through. You are welcome to come meet us in person. He loves to meet new people. See you soon.

Bloodline includes Hudson's, Woodlands, Cascade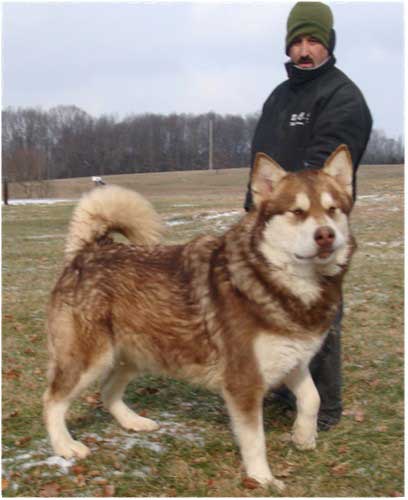 January 2009

January 2009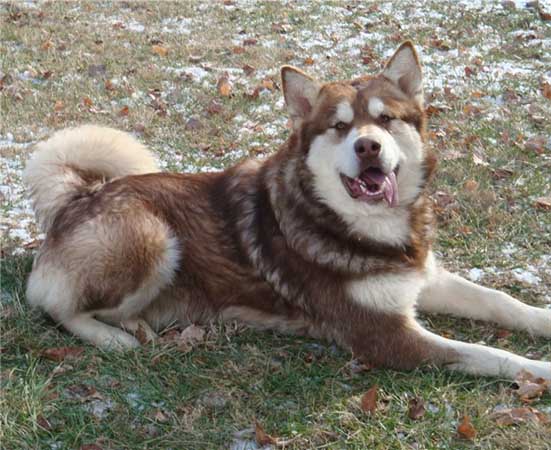 January 2009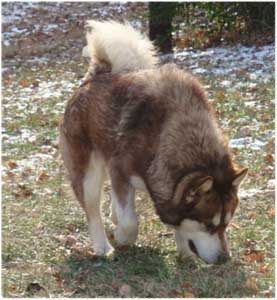 January 2009

November 2007

June 2007

May 2007
Psalm 115:1
Not to us, O Lord, but to you goes all the glory for your unfailing love and faithfulness.
© 2004-2021 Jolene Houghtaling
Hudsons Huskies and Malamutes
P.O. Box 241
Baxter, TN 38544
(931) 432-0955
jhoughtaling@charter.net