Home
Giant Alaskan Malamute
Puppies Available
Giant Alaskan Malamute
Past Puppies
MalAMail
Malamute Postcards







Hudson's Malamutes - The Adults - The Boys - Konan
Everyone has large Malamutes, we have " True Giants"

Konan has found a wonderful, loving forever home
Konan

Gray/White

170 lbs
advertising weight
141 lbs. - real weight

31" at the shoulders

born xx

Registration provided
upon request
Check out this boy !!! As I have heard him explained he is GI-NORMUS.... What a great personality to go with those great looks. Konan is a big boy with a big heart. This big lug looks like he could steam roll you but just the opposite. He will give you a big kiss instead. Konan loves belly rubs. He also is a bit pushy about having a treat every day. Konan has a sweet tooth. His favorite thing is a piece of cake. Konan is one of the biggest boys out there to date. There is no other dog at any other kennel that comes close to our furry friends here at Hudson's. I dare you to come check all of us out for yourself. I bet you would agree and you will leave with a big smile on your face and warm spot in your heart.

Bloodline includes Wakon, Sno-Hawk, Snowqest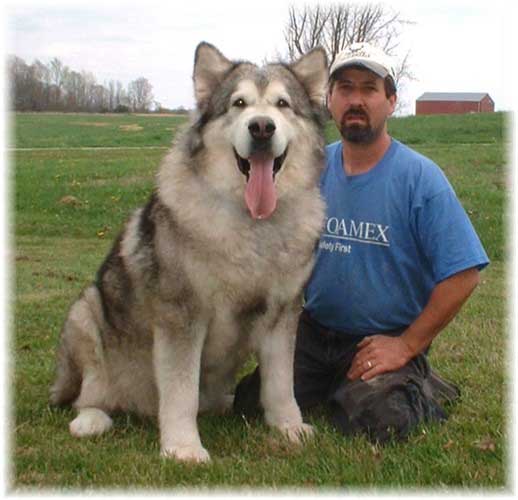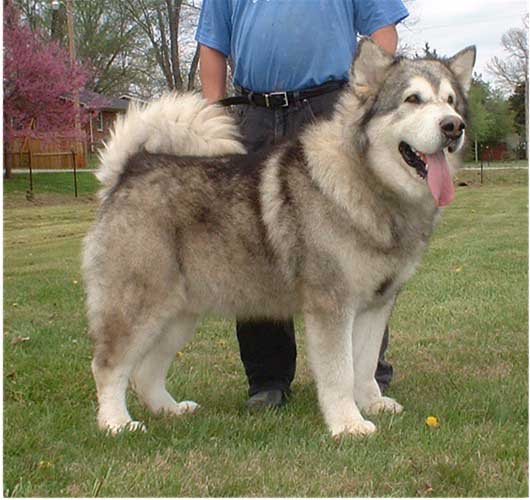 April 2008
Psalm 115:1
Not to us, O Lord, but to you goes all the glory for your unfailing love and faithfulness.
© 2004-2021 Jolene Houghtaling
Hudsons Huskies and Malamutes
P.O. Box 241
Baxter, TN 38544
(931) 432-0955
jhoughtaling@charter.net