Home
Giant Alaskan Malamute
Puppies Available
Giant Alaskan Malamute
Past Puppies
MalAMail
Malamute Postcards







Hudson's Malamutes - The Adults - The Boys - Quest
Everyone has large Malamutes, we have " True Giants"
Quest has found a wonderful forever home
Hudson's Quest

Black/White

150 lbs
advertising weight
128 lbs. - real weight
still growing

30" at the shoulders

born 2008

Registration provided
upon request
Check out our Beautiful boy QUEST. He looks a lot like his dad Thumper. He is almost as big as his dad and just turned one year old. So he is still just a pup with a lot of filling out and growing to still do. Can you imagine what he will be when he is full grown and all filled out? And this amazing boy has an amazing personality to go with it. Sweet, soft and looking to please. A big heart for a big boy. This boy would melt in your lap even if he just met you for the first time. Quest has never met a stranger. He is nothing but "The Total Package". Keep checking back for updates on this boy. Nothing but good things to come.

Bloodline includes Hudson's, Woodlands, Alaska's Own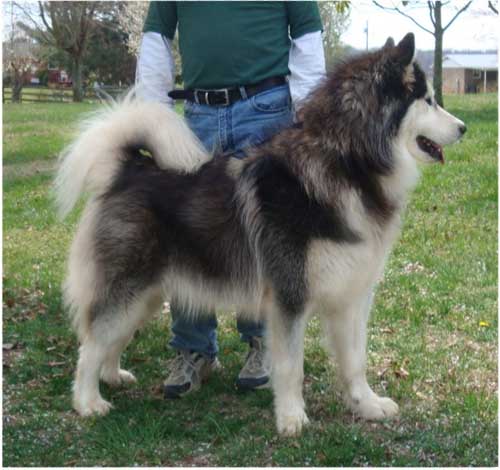 March 2009

March 2009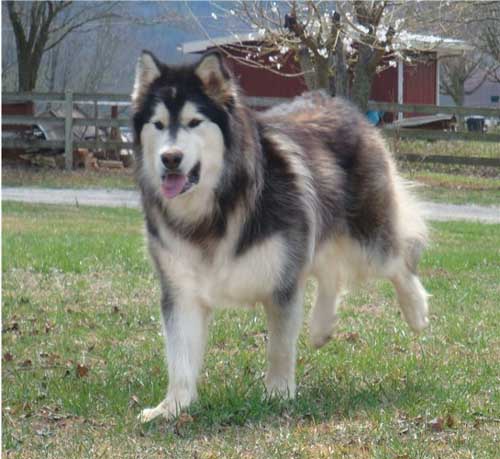 March 2009

March 2009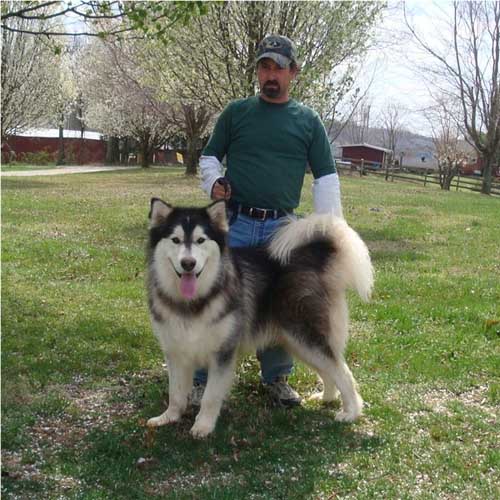 March 2009

February & March 2008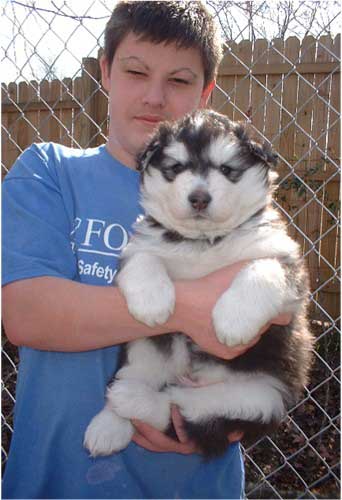 March 2008
Psalm 115:1
Not to us, O Lord, but to you goes all the glory for your unfailing love and faithfulness.
© 2004-2021 Jolene Houghtaling
Hudsons Huskies and Malamutes
P.O. Box 241
Baxter, TN 38544
(931) 432-0955
jhoughtaling@charter.net