Home
Giant Alaskan Malamute
Puppies Available
Giant Alaskan Malamute
Past Puppies
MalAMail
Malamute Postcards







Hudson's Malamutes - The Adults - The Boys - Hudson's Legand
Everyone has large Malamutes, we have " True Giants"
Legand has found a wonderful forever home!
Hudson's Legand

Black/White

180 lbs
advertising weight
143 lbs.- real weight

30" at the shoulders

born 2004

Registration provided
upon request

Legand
is more than a chip
off the "Thumper block"!!
Legand quite majestically continues the Thumper legacy here at Hudson's! He has his mother's sweet disposition and his dad's good looks and James Bond ways. He also has the Lazy kid syndrome... When Legand doesn't feel like doing something he won't. Legand only does things in his own time, so don't expect anything done in a speedy time. Legand's puppies look just like their granddad. So if you like Thumper you will love Legand's puppies. Check out our Past Puppies page to see some of Legand's kids that Look Just Like Thumper....
Pedigree includes: Hudson's, Wakon, Tow Bar's, Woodlands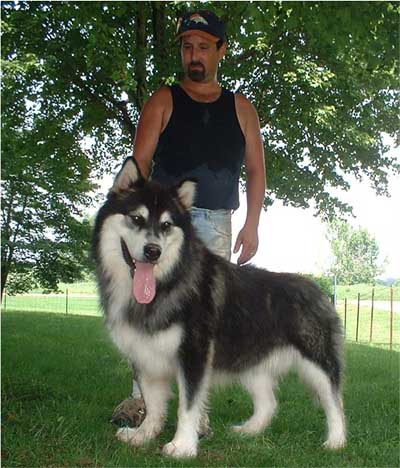 Legand August 2007


Legand August 2007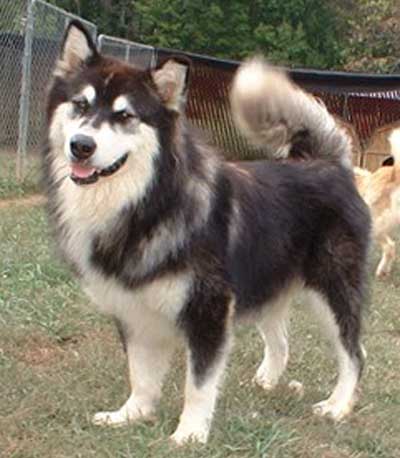 Legand October 2006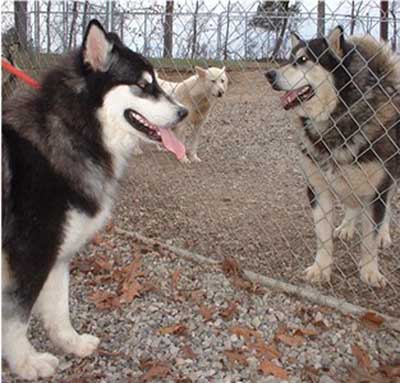 Legand and Thumper
December 2005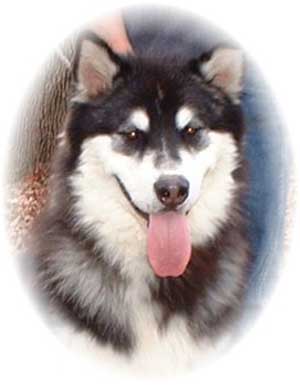 Psalm 115:1
Not to us, O Lord, but to you goes all the glory for your unfailing love and faithfulness.
© 2004-2021 Jolene Houghtaling
Hudsons Huskies and Malamutes
P.O. Box 241
Baxter, TN 38544
(931) 432-0955
jhoughtaling@charter.net