Home
Giant Alaskan Malamute
Puppies Available
Giant Alaskan Malamute
Past Puppies
MalAMail
Malamute Postcards







Hudson's Malamutes - The Adults - The Girls - Arctic
Arctic has a wonderful, loving forever home.
She flew there with her new family on their private plane :)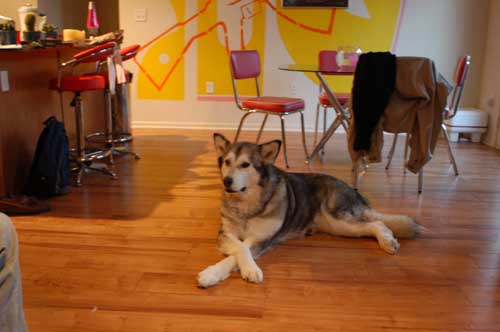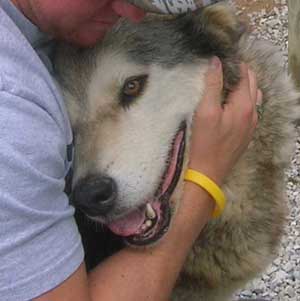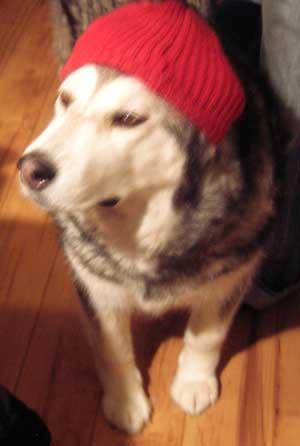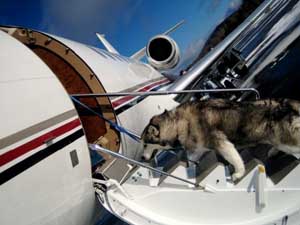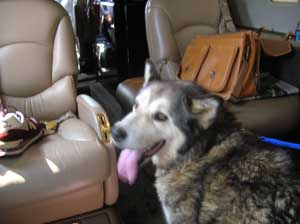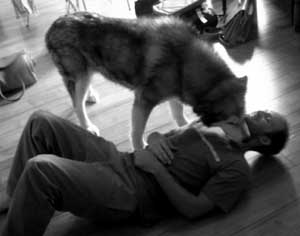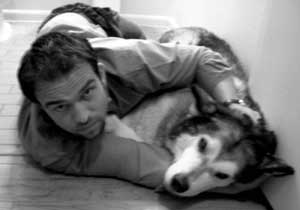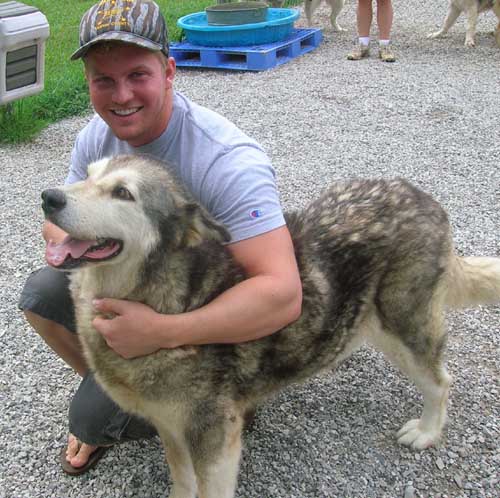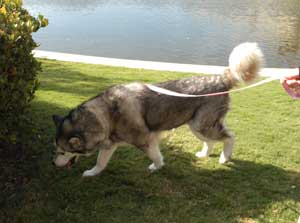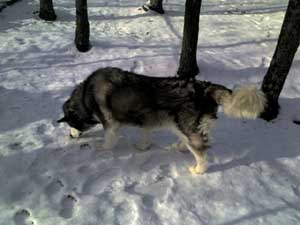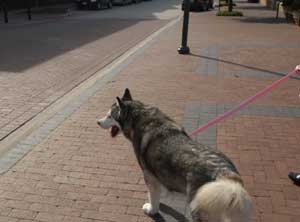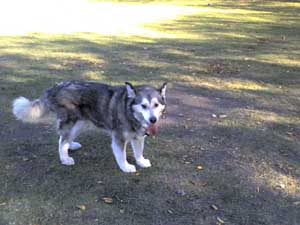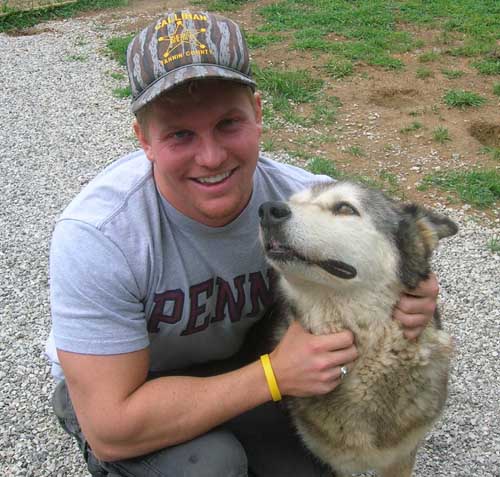 Hi Jolene,

It is with a very heavy heart that I write to inform you that Arctic passed away last Friday night. I arrived home from work to find that she appeared exhausted and could not lift her head to greet me. After a few minutes, she began to whine and howl for help so I carried her to the car and rushed her to the emergency vet. She passed away in my arms only seconds away from the clinic. I did not have them perform an autopsy but based on the timeframe they suspected that it was heart related. For the much too short of time that our lives intertwined, Arctic was always more than my dog, she was my best friend, my child, and my soulmate. She was everything I could have hoped for in a companion and more than I could have imagined from an animal. Arctic was the light in my life and will always represent purity and goodness in my perception of this world. Even now with every room in our house and every blade of grass on our path painfully reminding me of my tragic loss, I still would not trade a moment of our time together for anything in the world.

I just wanted to let you know how much the seven months I spent with Arctic meant to me, and I know that it meant just as much to her. Thank you for providing me with the opportunity to share in the life of a creature as amazing as Arctic. I have attached some photos including a few of her in the Adirondacks over the holidays when she showed off her youthfulness of spirit bounding happily through the frozen wilderness.

-Spencer March 01, 2007
Arctic

Grey/White

150 lbs
advertising weight
126 lbs. - real weight
30" at the shoulder

born Aug 15, 1999

Registration provided
upon request

Arctic's pretty face
is featured as our background
and on our left navigation menu
as an example of
a Gray/White Alaskan Malamute

more photos of the beauty below
Now here is a Mal... She is true M'Loot. She has a chest like a male Malamute, as if she could move mountains. She's like a body builder! She can also be a littly bossy around the girls. I think she just likes to show off how big she is. She is also very sweet behind all that mass. She has a beautiful disposition and is a great addition to my kennel.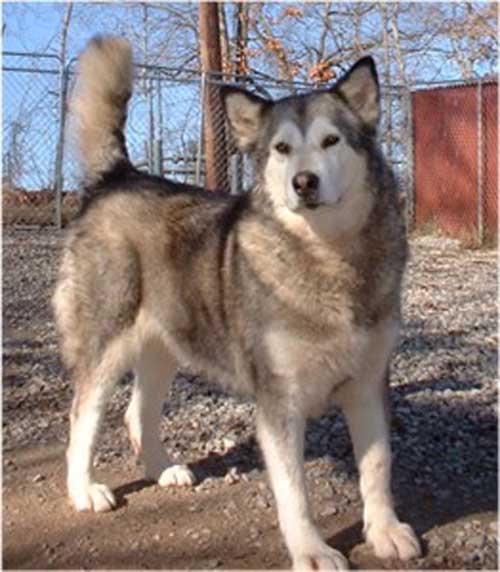 January 2006
Arctic with Thumper
January 2006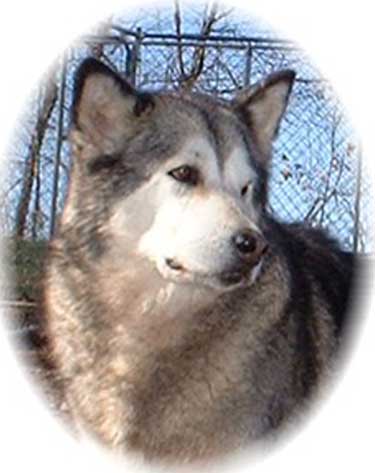 January 2006
| | |
| --- | --- |
| Arctic - sweet girl | Arctic - sleepy girl |
March 2005

April 2005
Psalm 115:1
Not to us, O Lord, but to you goes all the glory for your unfailing love and faithfulness.
© 2004-2021 Jolene Houghtaling
Hudsons Huskies and Malamutes
P.O. Box 241
Baxter, TN 38544
(931) 432-0955
jhoughtaling@charter.net