Home
About Hudson's
Huskies & Malamutes
Giant Alaskan Malamute
News and Events
Giant Alaskan Malamute
Puppies Available
Giant Alaskan Malamute
Past Puppies
MalAMail
Malamute Postcards







Hudson's Malamutes - The Adults - The Girls - Hudson's Naya
Naya has found a wonderful, loving forever home!
Hudson's Naya

Seal / White

130 lbs
advertising weight
107 lbs. - real weight

27" at the shoulder

born 2003

Registration provided
upon request

Naya is
Ursa & Takoma's
daughter
Naya (pronounced Ny-ah) is a beautiful Wolf Gray Alaskan Malamute.
THE BEST TEMPERAMENT. Just like her mom URSA she can steal your heart in about 30 seconds. And just like her dad TAKOMA she catches your eye as soon as you see her with great disposition. She is Hudson's second generation. I got the best of both worlds with Naya. She is just the most simple, sweet and gentle girl. But knows how to get down to business when she needs to. Very happy girl and willing to please when something is asked of her. I have the best of both worlds with Naya getting her mom and dad in one package. Naya is an awesome mom and I also expect our third generation ONYX, Naya's Daughter, to follow close in her footsteps. Keep an eye out for the great things to come here at Hudson's Kennels !!!
Pedigree includes Hudson's, Snow Song's, Mals/About's, Wild Wind's, Big Paw, Keeley's, Storm Kloud's, Silver Frost, Wakon, Snowshoes, Nightwind, Kasann's.


Naya - May 2007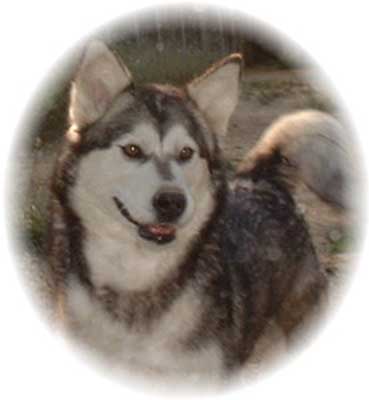 Naya - May 2007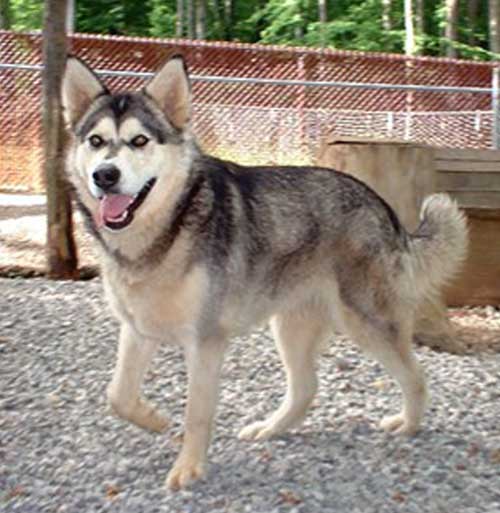 Naya - May 2005
| | |
| --- | --- |
| Naya with her mom, Ursa | Naya - happy girl |
Psalm 115:1
Not to us, O Lord, but to you goes all the glory for your unfailing love and faithfulness.
© 2004-2013 Jolene Houghtaling
Hudsons Huskies and Malamutes
P.O. Box 241
Baxter, TN 38544
(931) 432-0955
Pups@HudsonsMalamutes.com