Home
About Hudson's
Huskies & Malamutes
Giant Alaskan Malamute
News and Events
Giant Alaskan Malamute
Puppies Available
Giant Alaskan Malamute
Past Puppies
MalAMail
Malamute Postcards







Hudson's Malamutes - The Adults - The Girls - Okoee
Hudson's Okoee

Red/White

Still Growing

born 2008

Registration provided
upon request

Okoee
is a Red/White
open face Alaskan Malamute
Just by seeing that face I am guessing everyone can tell who Okoee's mom is. I will give you a hint - Zawarah !!! Okoee looks just like her mom. And acts like her too with that sweet, regal temperament, but with a pinch of puppy in there. Okoee's dad is Blazer. With the combination of these two great dogs together with those great temperaments in there we look forward to many generations of Happy, Healthy puppies from this girl. The Hudson's line just keeps getting better. Check back for updates on this beautiful girl.

Pedigree includes Hudson's, Jamijac, Towbar,
November 2008

July 2008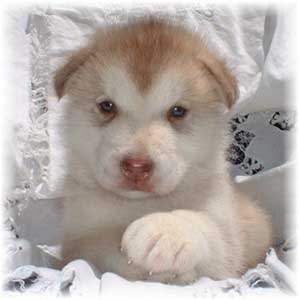 June 2008
Psalm 115:1
Not to us, O Lord, but to you goes all the glory for your unfailing love and faithfulness.
© 2004-2013 Jolene Houghtaling
Hudsons Huskies and Malamutes
P.O. Box 241
Baxter, TN 38544
(931) 432-0955
Pups@HudsonsMalamutes.com